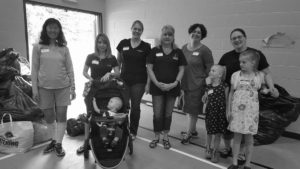 The Junior League of Olympia's Kids Count Committee is a part of the Community Council and the implementing force behind our league's yearly community projects. With numerous volunteers from our league who attend and assist with our projects, we are able to bring our vision and focus to life: Women leading Thurston County in collaborative community change, focusing on the prevention of child abuse and neglect.
Each year, the Junior League of Olympia puts out a Request for Proposals from Community Organizations whose missions are in line to the League's focus: The prevention of child abuse and neglect. After careful consideration, a number of organizations are selected to receive a financial grant, and often will receive volunteer hours from JLO members as well.
Check back soon for applications for the 2019-2020 year!